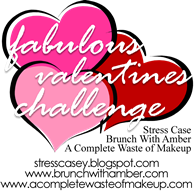 Today's topic is -- Loved This Date - Best Date Ever
When M and I first started dating four years ago, our first summer together we were on a quest for the perfect salsa. We would create our own happy hours on Friday nights and make margaritas and try out a new salsa we had found. I liked those dates.
One of my favorite days spent with M was a Christmas trip to Disneyland the first year we started dating. We took a mental health day from our jobs and drove up to Disneyland to spend the day together before we both left to go our separate ways for Christmas. Everything was decorated for Christmas. M had never been to Disneyland so everything was new to him and we were like kids enjoying the day. At night there were fireworks and fake snow on Main Street in front of the castle. It was a happy day. That day Disneyland truly was the happiest place on earth.
Courtesy of Google Images
Its A Small World - Disneyland at Christmas
Unfortunately I don't' have any pictures of us together on that day. I loved this date!