I'm endlessly talking about how
obsessed
much I love cruises. This week marks four years ago that I went on one of my favorite cruises so I thought I'd share. Usually when we've gone on cruises they've fallen the first week of March since that's when my college spring break would be. Just because I graduated from college doesn't necessarily mean I had to graduate from spring break.
Aside from last year, we went in April, which I'll highlight next month.
I'm also linking this post up with Shannon over at
Page Twenty-Two
for her Fun Photo Friday's because I'd do anything to jump back into
any
one if not
all
of these photos!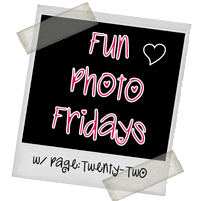 We cruised Royal Caribbean on the then newest, largest ship Liberty of the Seas. We left from Miami, FL and went to Labadee, Haiti - Montego Bay, Jamaica - Grand Cayman - and Cozumel, Mexico.
In addition to my parents, my grandma also came along on this cruise. It was fun for the whole family!
In Labadee we went to the markets and to the beach. In Montego Bay we went to town and of course to Margaritaville, in Grand Cayman my dad and I went on an excursion driving inflatable boats and waved to my mom and grama who stayed behind. You can see them from our room balconies.
In Cozumel we did some more shopping around town and had an excellent lunch at a local Mexican restaurant. I had one of the best strawberry margaritas ever made. After a couple of those my mom and I had fun in another shop nearby. You can see us in our sombreros.
I love boats, I love vacations. Now you can probably see why cruises are one of my favorite things ever.