Last night when M came home he notified me there was a hot dog food truck parked outside our apartment. Food trucks have gotten to be a pretty big deal in San Diego lately, they are popping up everywhere. Although I didn't really plan on eating dinner I encouraged M to check it out because I love me a good hot dog and I wanted a bite!
We walked up to the corner and sure enough, there was
The Dog Shack
. It was spur of the moment and of course I didn't take any of my own pictures to share.
Image courtesy of Google Images
M ordered a 1/4 lb dog and some curly fries and yes, I got my bite. Or two. Hot dogs gross a lot of people out but not me!
I am linking up with Shannon over at
Page: Twenty-Two
for Fun Photo Friday! Lately it seems like fun photo Friday comes at just the right moment when I want to get away. You can link up here!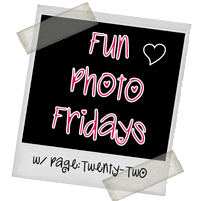 All you have to do is link up with a photo that you would transport yourself back to today if you could.
Today I would transport back into this photo with my mommy :)
It was May 2009 and we were on a mother/daughter trip to Sarasota, FL. I can't say it was the best mother daughter trip because they've all been equally awesome. We've also been to Clearwater Beach, FL, Las Vegas and San Francisco on our little getaways.
Since I moved away my mom will try to visit me once a year or we'll plan a mother/daughter meet up, if I am lucky then both!
We haven't done the mother/daughter thing in a couple years but last year we did a family cruise.
In April, my mommy is coming back to San Diego to visit me though!! I can't wait!